When you think of Tokyo, it's easy to imagine the neon lights, the skyscrapers, and the insanely busy intersections of areas like Shibuya, Shinjuku, and Akihabara.
But like any massive metropolis, Tokyo is much more than its busy downtown-like districts. One of my favorite Tokyo neighborhoods is Nakameguro. It's a hub of hip aesthetics with many architecture and design studios as well as boutiques and cafés that exude an aura of understated chic.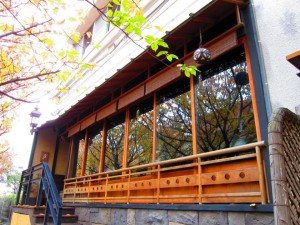 The lazy stream of the Meguro canal sets the perfect pace for a stroll and provides an excellent landmark since it runs parallel to the main street.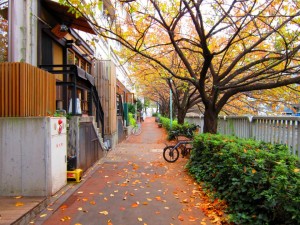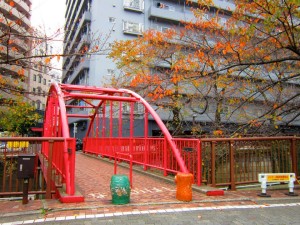 And you wouldn't know it unless you timed your visit perfectly to coincide with the two weeks a year when sakura or cherry blossoms are in bloom, but the trees that line both sides of the canal transform the entire neighborhood into a party and bring droves of visitors from all over the city.
I was lucky to work in this neighborhood for nearly two years, so I had time to observe it quietly, to stroll along the canal and briefly peek into the shops on my lunch break, as well as to visit when the cherry blossoms unfurled and spring fever hit in a big way.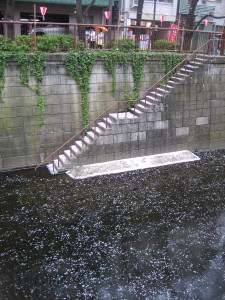 The streets on both sides of the canal transform into a carnival as businesses set up stalls selling cold beer, hot amazake, delightfully chewy sakura mochi, and other festival favorites. And it's nearly impossible to walk since the streets and sidewalks are packed with thousands of revelers who have come to eat, drink, and admire the cherry blossoms.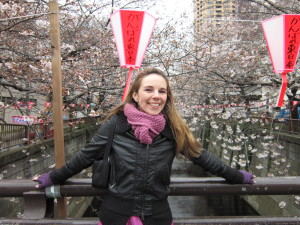 At nighttime, lanterns and lights illuminate the area, which means the revelry doesn't have to stop when the sun goes down.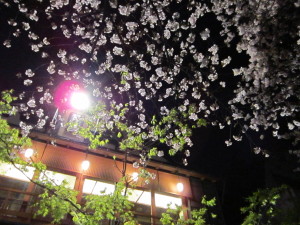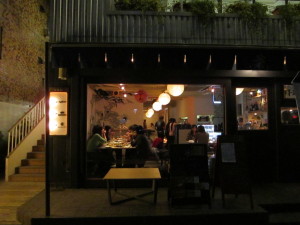 I love this contrast of regular, everyday life, and the excitement and frenzy that come with the springtime and the cherry blossoms.
Getting to Nakameguro is easy! You can take the Hibiya line on the subway or the Tokyu line from Shibuya. You can also take the JR Yamanote line to Ebisu station and walk to Nakameguro in about 15 minutes.
A few cool places to check out: 
Have any stories you'd like to share or favorite spots in Nakameguro? Feel free to drop me a line in the comments section and let me know!