One big factor to consider when planning a trip to Tokyo is the time of year when you'll be visiting.
It's not just the weather that changes—there are specific activities and even particular types of food that you can only find in different seasons.
Here is just a very brief overview of Tokyo by season.
Tokyo is at its best in spring (March–May) and autumn (late September–early November).
Summer can be oppressively hot and humid, and winter can be bitterly cold and unpleasant to spend much time outside.
Rainy season (known as tsuyu in Japanese) falls between June and July, and is wet and humid. I would recommend avoiding a visit during this time if you can help it. Why do I say this? Well, there are times where the humidity hangs in the air and you think you can't bear it anymore, and then, finally, it rains, which is a momentary relief. Unfortunately, it's a hot rain, which means that it's very difficult to wear a raincoat without sweating profusely underneath it. And it's not the hot, tropical rain of a place like Hawaii. This rain leaves everything damp and primed to grow mold—in other words, not too pleasant.
I'm staying true to the Japanese calendar and starting  my little tour with the spring. (Quick cultural note: Even though the Japanese follow the Western calendar and celebrate the New Year on December 31st/January 1st, springtime is often considered the true beginning of the year. The new school year begins in spring and office employees start their new jobs at this time of year as well.) If you're visiting during the spring (March to April), you'll definitely want to check out cherry blossoms.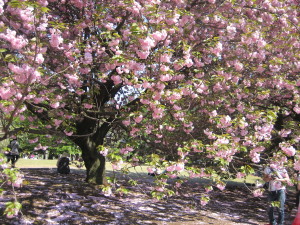 A few of my favorite cherry blossom spots in Tokyo include: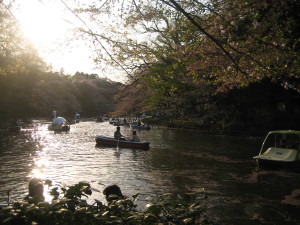 Shinjuku-gyoen (this is especially good for the double cherry blossoms that bloom a little later)
Aoyama-bochi (it feels a little strange to get all tipsy and merry in a graveyard, but because cherry blossoms have such a short lifespan, there's already something very bittersweet about them anyway)
If your visit is during the summer (July–September), you may be able to catch one of the incredible hanabi taikai (fireworks displays). I have wonderful memories of both the Sumidagawa festival and the Edogawa festival.
Going to see fireworks in Japan is a whole event—women dress up in yukata (light summer kimono), often in vibrant colors and summery patterns. Men often wear hakama, or "man kimono" as I like to call them. There's a Japanese word, shibui, which can be translated as "sober" or "refined," and I think this perfectly encapsulates the essence of a man wearing a hakama. 
Vendors set up stalls selling yakitori, corn on the cob, cold beer and chu-hi, and other street fare.
If you're going to one of the big fireworks displays, prepare to get swept up into a crowd of thousands of people. It can be seriously insane and impossible to find your friends since phone networks are often spotty with so many people concentrated in one area. But it's all worth it once you find a place to perch and watch the elaborate production.
I've never done this, but I remember reading that you could see fireflies in the garden at Chinzanso Hotel.
If you're visiting Tokyo in the autumn, you may need to head a little out of town in order to enjoy koyo or autumn foliage. You can take a day trip to Kamakura, Hakone, or Nikko to visit the temples and shrines and get a little closer to nature.
Within the city, you can visit Ueno Park, Meiji Jingu and Senso-ji in Asakusa.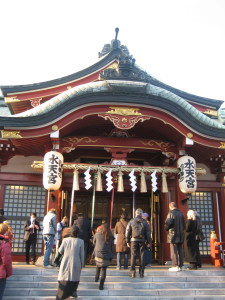 I also love visiting Hamarikyu Detached Gardens in late summer/early autumn when the field of cosmos flowers is in bloom.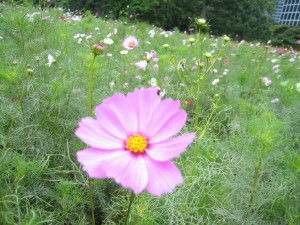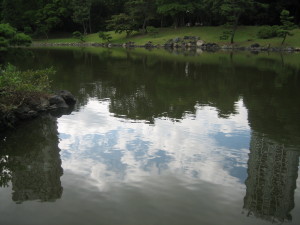 Although I don't care for the bitter cold of the winter, I LOVE the nighttime "light-ups," where different parts of town like Omotesando, Roppongi Hills, and Tokyo Midtown are adorned with sparkly lights to help beat the winter blahs. These usually run from November to February-ish.
And there you have it—a quick guide to Tokyo by season. What time of year would you most like to visit?